5 Surprising Benefits Why So Many People Are Leaving Behind Regular Vitamin C and Switching to LIPOSOMAL Vitamin C
Maybe you've got a big deadline at work. Or perhaps your long-planned dream vacation is just around the corner. No matter what's ahead on your calendar, one thing is clear: You can't afford to let a cold or the flu slow you down. That's usually when we turn to Vitamin C for help. But there is a catch…

Regular Vitamin C is delivering only 15-20% of what it's actually capable of…

Here are 5 TOP reasons why people are ditching regular Vitamin C and switching to LIPOSOMAL Vitamin C:
1. Better Value for Money
Your body absorbs only 20% of regular Vitamin C when taken in tablet or pill form. Liposomal encapsulation technology protects Vitamin C from the harsh digestive acids until it reaches its destination increasing absorption up to 80%.

Yes, regular Vitamin C is cheaper, but why spend your money on supplements that are not absorbed by your body?

2. Liposomal Vitamin C Stays In Your System Longer
When you take traditional Vitamin C, its level peaks for about 2 to 4 hours in the blood. After this period, what the body considers excess is expelled via urine or, in extreme cases, stool.

Liposomal Vitamin C, on the other hand, due to the liposomal fat encapsulation stays in your body for much longer periods of time. Furthermore, it is gradually released into your body, so it offers much more stable and efficient absorption.

The result? Your immune system has a steady source of Vitamin C, which it relies on to mount a longer fight against any bad bacteria or viruses.

3. Liposomal Vitamin C Allows for Higher Doses
Regular Vitamin C is dissolved and absorbed in your stomach. At higher doses, coming close to 1,000mg - 2000mg per day due to increased acidity in your stomach, you are likely to experience an upset stomach or diarrhea. Liposomal vitamins bypass the stomach and are absorbed in the small intestine, so keeping your stomach happy and your immune system strong.

The bowel discomfort is not going to happen with Liposomal Vitamin C.

4. Liposomes Reproduces Our Lost Ability to Synthesize Our Own Vitamin C
Along with primates and guinea pigs, humans are the only other mammal on Earth incapable of making our own Vitamin C. Long ago, we produced large amounts of Vitamin C just like those animals that can make it themselves do. For example, a 150 or 72 kg goat can produce up to 13,000 mg of vitamin C per day. More when it's under stress.
Animals that produce their own Vitamin C do so all day long, 24/7. As a result, they have both higher levels of Vitamin C in their blood and within their cells. A liposomal Vitamin C benefit is one where it raises your INTRA-cellular (within the cell) levels of Vitamin C like it would if you made your own Vitamin C all day long.
Liposomal Vitamin C benefits by mimicking long lost ability to maintain higher levels of Vitamin C in both your bloodstream and within your cells like they would have been when our long ago ancestors made their own.
5. Liposomes are the Source of Essential Phospholipids
It's not just about Vitamin C. When you take liposomal products, you're getting all the nutritional benefits of the material that the liposomes are made from. Liposomes are made of phospholipids with a high concentration of phosphatidyl-choline, which is a building block of all of your cellular structures including cell membranes.
Phosphatidyl-choline is a specific type of essential fats (phospholipids) that your body can't produce on its own so you need to get it from food. As a structural feature of your cell membrane, phospholipids are needed for ongoing repair and maintenance.

Users of Liposentials Liposomal Vitamin C Are Noticing BIG Benefits!
SAVE BIG!
Special Update:
Bundle Discount Now Available!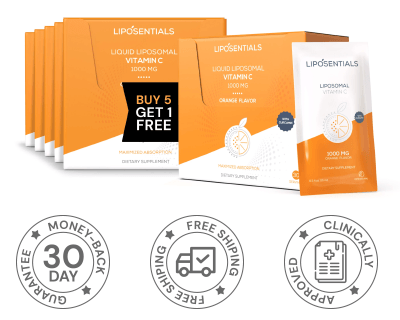 Act now and you can get up to a 50% SAVINGS when you buy a bundle of Liposentials Liposomal Vitamin C.
But wait it gets even better – act now and if you order four boxes you'll get an entire additional box for FREE!
Plus, you get FREE SHIPPING on all bundle orders.
Liposentials Liposomal Vitamin C comes with a full 30-day money-back guarantee so you have nothing to lose by taking advantage of this offer.
Hurry, these special discount bundle prices are only good for a limited time. Act now before it is too late.
Yes! I want it!
The Decision Is Yours!


Capture The Goodness Inside
Supports Immune System
Increases Energy Levels
Improves Collagen Formation  
Strengthens Hair & Nails
FREE SHIPPING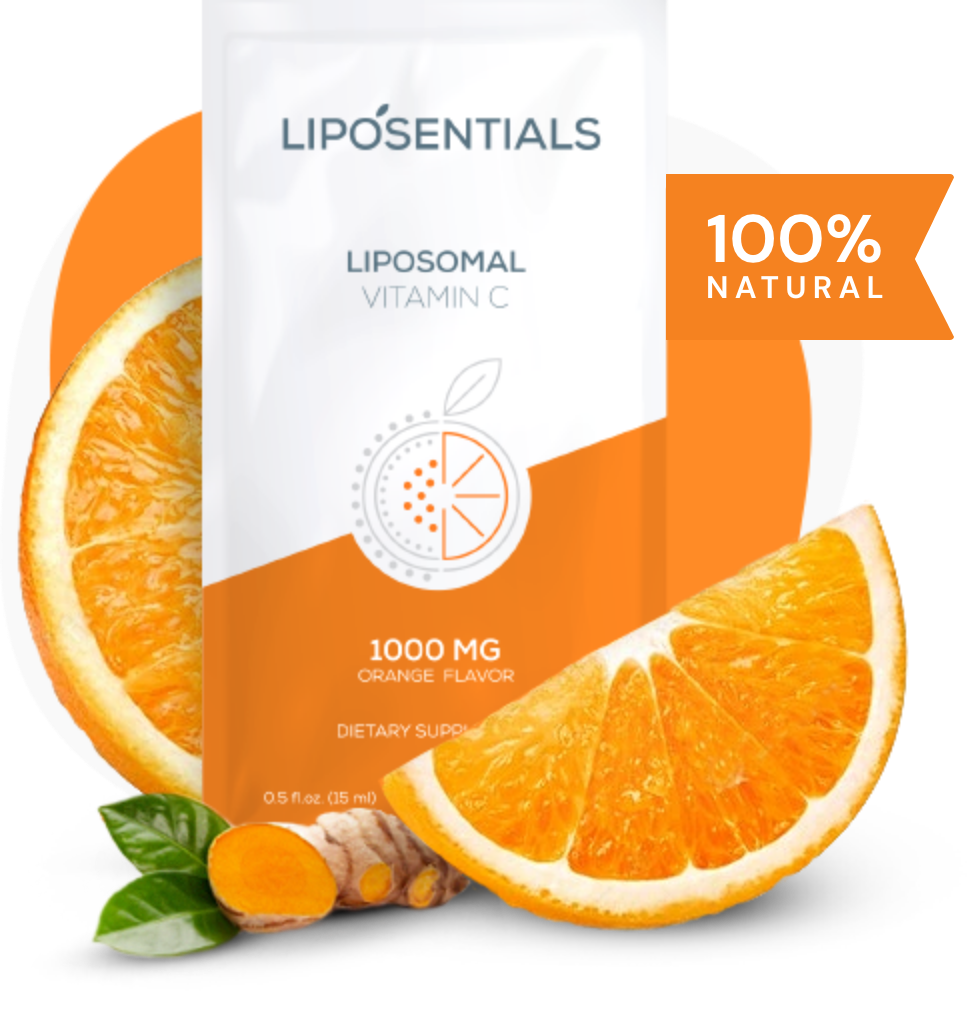 Yes, I want it!
Choosing a selection results in a full page refresh.
Press the space key then arrow keys to make a selection.